How We Teach & Support
It's the little things we do to support an individualised learning program that get us the big results
How we teach and support
Our entire teaching staff is dedicated to the detail and we want to ensure every child achieves to their own potential. 
This means ensuring we have a robust system of teaching and support that not only caters to the average (or middle student) – but also the advanced student or the student that needs some extra support. 
For learning to take place we need to ensure that every child feels safe, happy and confident within themselves – and so a huge emphasis is placed on a strong wellbeing and support program that achieves just that!
Learning Differentiation
At Holy Spirit, we have straight Prep classes to provide the opportunity for all our students to develop the social, emotional and academic skills needed in the first year of school. After this our structure consists of composite classes: Grade 1/2, Grade 3/4 and Grade 5/6. In every level at school there is a wide range of learning needs to cater for, therefore as a teaching staff we actively differentiate learning to provide for individual student's needs within each classroom, rather than teach to a particular Grade level or age group. This is done through thorough consistent data collection, analysis of the data and by providing enabling and extending tasks in our planning documents. At Holy Spirit we offer intervention programs to further support students who are identified through the use of data as having specific additional learning needs. Some of these programs are:

– Number Intervention
– Reading Recovery
– Literacy support such as LLI (Levelled Literacy Intervention) and Colourful Semantics training
– Social Skills programs
– School Counselling
Positive Behaviours
We believe that explicitly teaching behaviour expectations and strategies as part of the (SEL) curriculum to be incredibly important in all student learning.
What does it mean to be a positive behaviour school?
Being a positive behaviour school we actively promote behaviour behaviour of our students by doing the following:
– Collect and analyse behaviour data trends in the classroom and the playground
– Explicitly teach and model expect behaviours throughout the entire school on a fortnightly basis.
– Recognise and motivate positive behaviours through a recognition system.
– Promote our behaviour values through our acronym S.T.A.R
Stay Safe, Try Your Best, Act Responsibly and Respect Others.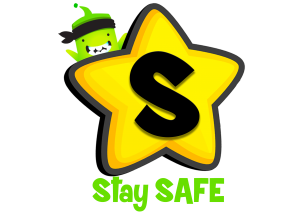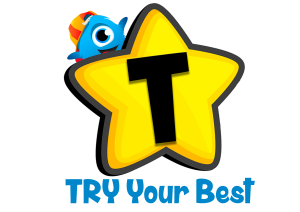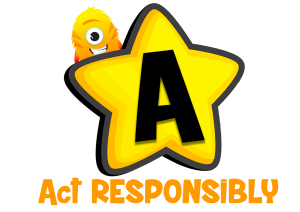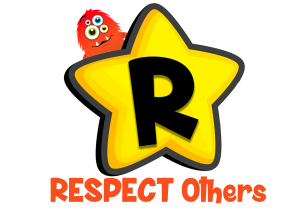 E-Smart
As an eSmart school we are committed to explicitly teaching positive behaviour online and using technology with a focus each term. 
As an eSmart committed school we embrace the benefits of technology and through explicit teaching of positive online behaviour, reduce students' exposure to cyber risks, such as cyber bullying, online sexual predation, sexting, identity theft and fraud.
Peaceful Kids
Peaceful Kids is an 8 week program for a small group of students in grades 3-6. A group of 4-6 selected students participate for 1 hour sessions each week. This program is designed to teach students a variety of life coping strategies which include:
A range of Mindfulness meditations

Positive psychology exercises

Techniques to lessen worrying

A variety of coping strategies

A variety of problem solving strategies

Journaling and expressing their worries

Facing challenges and fears step by step

Preventative strategies to help prevent stress build up

Being attuned to their own bodies and minds

Understanding and recognising their own feelings

Being in the flow more regularly and enjoying more of the present moment
Seasons for Growth
Seasons for Growth is designed to help students who are dealing with significant loss or change. Students will learn that they are not alone in dealing with the effects of change, loss and grief. They build understanding and communication, trust, decision making and problem solving skills as a part of a supportive peer group.
This loss may essentially be because of death of a loved one, parental divorce or separation, moving house or school as well as many other losses or changes. Teachers are asked to make suggestions from their observations and anecdotal records   with regards to which students would benefit.This is in consultation with parents and the Wellbeing Leader and School counsellor.
Kinder to Prep Transition
In Term 4, in the year before students start Prep, we offer a Kinder to Prep transition program.  We invite all our enrolled Prep students to attend a number of half days on the school site to get to know teachers, the Prep area, the classrooms and get to met their fellow students they will be in Prep with the following year.
Please be on the look out for further information on these dates. 
Moving Schools
There are a number of Holy Spirit students who began Primary School in another setting. When a child begins school in a new setting, they are likely to need extra support from parents and other family members at first. How a child copes with change can very much depend on the kind of support she or he receives.  Some ways that Holy Spirit's supports students to settle in to their new school include:
– Families are welcome to visit Holy Spirit to meet teachers beforehand.
– Transition sessions or transition days where the child spends time in their future class or with their future classmates in the weeks leading up to starting at Holy Spirit.
– Obtain teacher's contact information, to begin relation between classroom and home.
Isn't it time we got to know each other?


Take our online VIDEO TOUR or book a SCHOOL TOUR!
Meet our principal, teachers, current students, parents, learn about our curriculum opportunities and tips for a smooth start to school. Website design, graphic, videos & photography by Digital Schools |  www.digitalschools.com.au  |  Copyright Digital Schools. All Rights Reserved